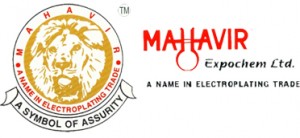 Product Specification
ALL OUT  ZINCOBRITE  CLZ 0144R
*A NEW GENERATION CHLORIDE ZINC PROCESS  IS  DESIGNED   FOR   PRODUCE    SPECTACULAR   BRIGHT DUCTILE ZINC DEPOSITS.
* BATH   HAS  A  VERY  WIDE  CURRENT DENSITY  RANGE  &  HENCE  SUITABLE FOR VAT & BARREL  PLATING.
* HIGH  PERFORMANCE  BRIGHTNER  SYSTEM  IS SO  DESIGNED  SO  AS TO HAVE A HIGH THERMAL STABILITY AND VERY ECONOMICAL TO USE.