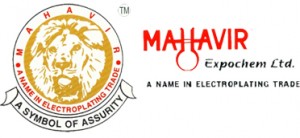 Product Specification
* THE NEW MSBEE SEMIBRIGHT NICKEL PROCESS  IS     BASED       ON       ADVANCED    TECHNOLOGY DESIGNED     TO     PRODUCE    HIGH    CORROSION RESISTANCE   SEMI   BRIGHT   NICKEL   DEPOSIT.
* IDEAL  FOR  DUPLEX  NICKEL  &  TRIPLEX  NICKEL PLATING     SYSTEM     WHICH     HAS    A   SPECIAL ADVANTAGE  PROVIDING  MILIVOLT  DIFF. MORE THAN 110 mv.
* PRODUCTION PROVEN PROCESS USED EXTENSIVELY IN FULLY AUTO. INSTALLATIONS.