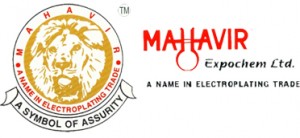 Product Specification
WHITE BRONZE
SILVERY WHITE BRONZE PLATING
PROCESS FEATURES.
*Non nickel composition eliminates, nickel itch or nickel allergy problems. The process is intended for decorative applications involving contact with the skin especially
*Excellent covering power with a bright, uniform, silvery white color, We may call it an Artificial Silver coating or white Rhodium coating.
*Suitable for barrel, vibratory, or rack plating.
*Porosity is much less than nickel for electro deposits with a 5 micron deposit being virtually pore free.The deposit remains bright at thickness up to 50 micron.
*May eliminate duplex/ Tri-nickel for excellent corrosion resistance and highest salt spray period with excellent chrome acceptability.
*Excellent solder ability for P.C.B. applications.
*Excellent anti-tarnish property in humidity.
*Excellent top coat over nickel, satin nickel finish.
WORKING PROCEDURE :
A READY TO USE LIQUID TO BE USED FOR SILVERY WHITE
DEPOSITION OVER SEVERAL METAL AND METAL ALLOYS
CLEANING : SAME AS PER OTHER PLATING CYCLES REQUIRED (i.e. SOAK/ELECTROLYTIC 120 R CLEANER)
ANODE: STAINLESS STEEL NODE (NON-MEGANATIC) 304/316
TEMP: 70 C. (60 TO 80C)
VOLTAGE: 3 TO 5 VOLTS (FOR BARREL 8VOLTS)
AMPERE : 0.2 TO 0.4 AMPERE/SQ. INCH
PLATING TIME: 3 TO 10 MINUTES AS PER REQUIRED
FINISH.FOR VAT, FOR BARREL 20-30 MINUTES.