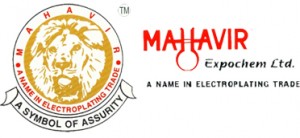 Product Specification
CLEANER MSE – 111
GENERAL PURPOSE SOAK AND ELECTROLYTIC CLEANER
CLEANER MSE-111 IS A MEDIUM DUTY, HIGH DETERGENCY ALKALINE CLEANER FOR RAPID AND EFFICIENT CLEANING OF MOST METALS. THE CLEANER IS SO BUFFERED  AND INHIBITED THAT THERE IS LITTLE OR NO ATTACK  ON  THE METALS  NORMALLY  ENCOUNTERED  IN  THE  PLATING  ROOM,  WITH   THE EXCEPTION OF ALUMINUM.
IT  IS DESIGNED TO PERFORM THE FUNCTION OF A SOAK CLEANER AS  WELL AS  THOSE  OF AN ANODIC AND CATHODIC  ELECTROLYTIC  CLEANER.  THIS SHOULD BE CLASSIFIED AS A MEDIUM DUTY ALKALINE CLEANER, WHICH  CAN NOT  BE  USED  TO REMOVE HEAVY ACCUMULATIONS OF  OIL,  GREASE  AND BUFFING COMPOUNDS.
OPERATING CONDITIONS :
SOAK CLEANING
CONCENTRATION                       60-80 GM/LIT
TEMPERATURE                            60-80* C
TIME                                               2-5 MINUTES
ELECTROLYTIC CLEANING
CONCENTRATION                      60-100 GM/LIT
TEMPERATURE                           50-70* C
TIME                                              10 SECONDS TO 2 MINUTES
CURRENT DENSITY                   30-60 AMPS PER SQ. FT.
VOLTAGE                                     4-6 VOLT
MAKE UP :
FILL  A  M.S. TANK APPROXIMATELY 2/3 FULL OF COLD WATER.  ADD  THE REQUIRED  AMOUNT  OF  CLEANER MSE-111 AND  STIR  TO  DISSOLVE  THE MATERIAL. FILL TO FINAL VOLUME AND HEAT TO OPERATING TEMPERATURE.
OPERATION :
THE WORK IS IMMERSED IN THE CLEANER EITHER WITH OR WITHOUT THE USE OF  ELECTRIC CURRENT. IN MANY APPLICATIONS IT IS USED FIRST  AS  A SOAK  CLEANER  AND  THEN AS AN  ELECTROLYTIC  CLEANER.  THIS  DUAL FUNCTION CAN BE PERFORMED BY USING ONE OR TWO TANKS. DEPENDING  ON THE  NATURE  OF  THE  METAL BEING CLEANED, IT CAN  BE  USED  AS  A CATHODIC OR ANODIC CLEANER.
M.S.  ARTICLES ARE CLEANED ANODICALLY FOR 1-2 MINUTES  AT  CURRENT DENSITIES OF 40-60 AMPERES PER SQ. FT. AT CONCENTRATION OF  60-100 GM/LIT. WHILE COPPER IS CLEANED IN THE SAME MANNER AS M.S.
BRASS  CAN  BE  SOAK CLEANED OR CAN  BE  CATHODICALLY  CLEANED  AT CONCENTRATION  OF  50-70  GM/LIT AND CURRENT  DENSITIES  OF  25-50 AMPS/SQ.FT.  FOR  1-2  MINUTES  OR FOR AS  LONG  AS  NECESSARY  TO DISLODGE ANY SOLIDS. THEREAFTER, ANODIC CURRENT SHOULD BE USED FOR 5-10  SECONDS  AT  CURRENT  DENSITIES OF  10-30  AMPS  PER  SQ.FT. CATHODIC  CLEANING  SHOULD  ALWAYS BE  FOLLOWED  BY  BRIEF  ANODIC    CLEANING  IN  ORDER TO REMOVE ANY METALLIC FILMS  WHICH  MAY  HAVE     PLATED OUT CATHODICALLY.    LEAD  AND  SILVER  CAN BE CLEANED PRIMARILY BY SOAK  CLEANING  AND   FOLLOWED  BY A BRIEF PERIOD OF CATHODIC CLEANING, ANODIC  CLEANING SHOULD NOT BE EMPLOYED ON THESE METALS.
EQUIPMENT :
A  PLAIN WELDED M.S. TANK CAN BE USED. IT SHOULD BE EQUIPPED  WITH HEATING  COILS,ANODE  AND CATHODE RODS, AND A  CONTROLLABLE  POWER SOURCE.
CONTROL :
THE  CONCENTRATION  OF  THE CLEANER CAN BE  DETERMINED  BY  SIMPLE TITRATION  WITH  N/1  HYDROCHLORIC ACID USING  METHYL  RED  AS  AN INDICATOR BY TAKING 5 ML BATH SOLUTION.
CAUTION :CLEANER MSE-111 IS ALKALINE IN NATURE AND CONTACT OF THE SALT OR
SOLUTION WITH THE SKIN OR EYES SHOULD BE AVOIDED.