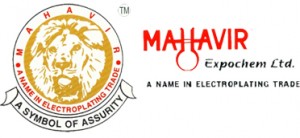 ZINCHROMATE OLIVE GREEN 173 (S)
OLIVE GREEN CHROMATE CONVERSION PROCESS
THIS PROCESS IS SPECIALLY DESIGNED TO PRODUCE A HEAVY OLIVE GREEN CHROMATE  CONVERSION COATING ON CYANIDE AS WELL AS CHLORIDE  ZINC ELECTROPLATED PARTS. THE CHROMATED FILM PRODUCED BY THE  PROCESS, AFFORD  VERY HIGH CORROSION RESISTANCE OF OVER 16 HOURS  IN  SALT SPRAY TEST. THIS IS AN IDEAL PRODUCT FOR AIRCRAFT AND AUTOMOBILES PARTS, ELECTRICAL APPLIANCES AND DEFENCE APPLICATIONS WHERE  HIGH CORROSION RESISTANCE IS REQUIRED.
THE PROCESS IS VERY CONVENIENT TO USE, HAVE LONG LIFE AND REQUIRE ONLY  ROUTINE  MAINTENANCE.  IT CAN BE USED IN  BOTH  MANUAL AUTOMATIC  RACK  AND BASKET OPERATIONS AND MAY BE  USED  IN
BARREL OPERATIONS.
OPERATING CONDITIONS :
ZINCHROMATE OLIVE GREEN – 173                80 – 120 ML/LIT.
TEMPERATURE                                                  25 – 40*C
PH (ELECTROMETRIC)                                       0.8-1.4
TIME                                                                     30 – 120 SECONDS
AGITATION                                                           COMPONENT MOVEMENT
OR AIR
EQUIPMENT :
PVC OR HDPE PLASTIC CONTAINERS ARE SUITABLE.
MAKE UP :
1.   FILL THE CLEAN TANK WITH TWO THIRD FULL OF CLEAN WATER.
2.   ADD  REQUIRED QUANTITY ZINCHROMATE OLIVE GREEN-173 AND  STIR
THE SOLUTION WELL.
3.   FILL  THE  TANK  TO OPERATING  VOLUME  AND  STIR  TO  ENSURE
THROUGH MIXING OF THE OPERATING SOLUTION.
PROCESS SEQUENCE :
1.   ZINC PLATING WITH MINIMUM 7 MICRON THICKNESS.
2.   COLD WATER RINSE TWICE.
3.   ZINCHROMATE OLIVE GREEN – 173 PROCESS DIP.
4.   COLD WATER RINSE TWICE.
5.   DRY.
MAINTENANCE :
REPLENISHMENT  ADDITIONS OF ZINCHROMATE OLIVE GREEN-173  SOLUTION ARE  EVIDENCED BY CHANGE IN COLOUR OF THE PROCESSED PARTS AND  BY INCREASING IN PH OR BY LONGER IMMERSION TIME REQUIRED TO  PRODUCE ACCEPTABLE COLOUR. REGULAR ADDITION OF 173 STOCK SOLUTION  SHOULD BE  MADE  ON VISUAL OBSERVATION OF PARTS BEING PROCESSED,  BY  PH CONTROL  OR BY SPELING  ANALYTICAL MEASURES. NORMALLY 1 LITRE  OF 173  CONCENTRATED  SOLUTION CAN BE ABLE  TO  PRODUCED  ACCEPTABLE COLOUR ON 120-150 SQ.FT. OF TREATED AREA OF PROCESSED PARTS. THIS CONSUMPTION  MAY VERY ACCORDING TO THE TREATMENT TIME, SHAPE  AND SIZE OF ARTICLES AND DRAG OUT LOSSES.
ANALYTICAL CONTROL :
5         ML    PIPETTE
10        ML    MEASURING CYLINDER
50        ML    BURETTE
250       ML    ERLENMEYER FLASK
0.1       N     SODIUM THIO SULPHATE SOLUTION
25        %     SULPHURIC ACID SOLUTION
10        %     POTASSIUM IODIDE SOLUTION
1         %     STARCH SOLUTION
SODIUM FLUORIDE
PROCEDURE :
PIPETTE  2.5 ML OF THE SOLUTION INTO A 250 ML  ERLENMEYER  FLASK. ADD 10 ML 25 % SULPHURIC ACID  SOLUTION, 1.0 GM  SODIUM  FLUORIDE AND 15 ML OF 10 % POTASSIUM IODIDE SOLUTION. SWIRL AND KEEP IT IN DARK  FOR  5  MINUTE. TITRATE  WITH  0.1  N  SODIUM  THIOSULPHATE SOLUTION  TO  A  LIGHT  YELLOW COLOUR, ADD 2 ML  OF  1  %  STARCH SOLUTION  AND  CONTINUE THE TITRATION UNTIL A BLUE  BLACK  COLOUR DISAPPEARS.
CALCULATIONS :
_______ ML OF 0.1 N SODIUM THIOSULPHATE USED X 4.5 =____________
ML/LITRE  OF 173.