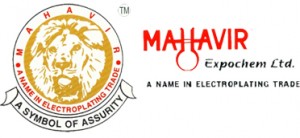 Product Specification
SUPRIMO CYN ZINC  BRIGHTNER 162
* 'SUMO' & EXCELLENT BRI. SYS. FOR LOW MED. & HIGH CYN. ZI. BATH FORMULATION.
* HAVE   EXTREME   LOW   CURRENT    DENSITY BRIGHTNESS & HENCE SUITABLE FOR  PLATING COMPLICATED SHAPED COMPONENTS & FOR BARREL PLATING.
* CAN WORK WELL EVEN WITH LOW DOSAGE OF BRI. THUS BECOMES VERY ECONOMICAL.
* CAN WORK AT HIGH TEMPERATURE.