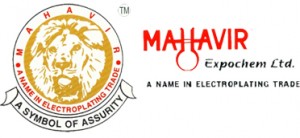 Product Specification
CLEANER MS – 120  M
HEAVY DUTY ALKALINE GENERAL PURPOSE SOAK
CLEANER FOR FERROUS & NON-FERROUS METALS
CLEANER  MS-120  IS AN ALKALINE CLEANER DESIGNED FOR  CLEANING  OF STEEL  AND  COPPER  ALLOYS. IT RAPIDLY  WETS  METAL  SURFACES  AND DISPLACES OILS, GREASES AND SHOP SOILS, LEAVING THE WORK CLEAN AND READY FOR FURTHER PROCESSING. IT CAN BE USED AS A CLEANER PRIOR TO PLATING, BLACKENING, PHOSPHATING OR FOR GENERAL CLEANING PROCESS.
CLEANER MS-120 IS FORMULATED TO HAVE MODERATE ALKALINITY AND  VERY HIGH DETERGENCY. IT PRODUCES EXCELLENT CLEANING OVER A WIDE RANGE OF TEMPERATURES. BECAUSE IT DISPLACES OILS INSTEAD OF  EMULSIFYING THEM,  THE OILS REMOVED FROM THE WORK FLOAT TO THE  SURFACE  WHERE THEY CAN BE READILY SKIMMED OFF. THUS, THE CLEANING SOLUTION  DOES NOT BECOME CONTAMINATED WITH OIL AND HAS VERY LONG LIFE.
OPERATING CONDITIONS :
CONCENTRATION                 45-75 GM/LIT OF CLEANER
MS-120 R/M
TEMPERATURE                   60-90* C
TIME                          2 TO 5 MINUTES
CURRENT DENSITY                    –
 MAKE UP :
FILL  A  STEEL  TANK  APPROXIMATELY 2/3 FULL  OF  WATER.  ADD  THE REQUIRED AMOUNT OF CLEANER MS-120 AND STIR UNTIL ALL THE  MATERIAL IS  DISSOLVED.  THEN FILL THE TANK TO WORKING LEVEL  AND  HEAT  TO OPERATING TEMPERATURE.
 EQUIPMENT :
A  PLAIN  WELDED  STEEL TANK CAN BE USED AND HEATED  BY  MEANS  OF ELECTRIC  IMMERSION HEATER. AN OVERFLOW PARTITION AND AN OIL  TRAP ARE ADVISABLE FOR KEEPING THE SURFACE OF THE CLEANER FREE OF OIL.
CONTROL :
THE  CONCENTRATION OF CLEANER MS-120 MAY BE READILY CONTROLLED  BY SIMPLE  TITRATION  WITH STANDARD ACID USING PHENOPHTHALEIN  AS  AN INDICATOR. TAKE  10  ML  BATH  SAMPLE AND TITRATE WITH  N/1 HYDROCHLORIC ACID TO COLOURLESS END POINT.
CAUTION :
CLEANER  MS-120 IS ALKALINE IN NATURE AND CONTACT OF THE SALTS  OR SOLUTION   WITH   THE  SKIN  OR  EYES  SHOULD   BE   AVOIDED.   I    CONTAIMINATED, WASH WITH WATER THOROUGHLY.