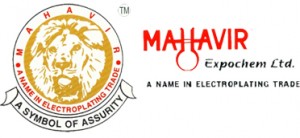 Product Specification
RUST CLEAN   3400
RUST CLEAN-3400 IS A LIQUID ACIDIC CLEANER USED TO REMOVE GREASE, RUST, SCALE, FROM IRON AND STEEL AT ROOM TEMP. AND  ACTIVATE  THE  METAL  SURFACE  PRIOR  TO PLATING. IT  EFFECTIVELY  REMOVES RUST, SCALE,CARBON SMUT AND OXIDE,FROM STEEL BY SIMPLE IMMERSION AND AT ALSO ELIMINATES THE NECESSITY OF ACID DIP  IN PLATING CYCLE, THUS REPLACES MINERAL ACID PICKING PRIOR TO PLATING.
EQUIPMENT  :
PLASTIC TANK CAN BE USED FOR THE PREPARING THESE SOLUTION.
P V C OR HDPE PLASTIC CONTAINER CAN BE USED.
OPERATING CONDITION:
RUST CLEAN 3400     200-300 ML/LIT
TEMP.                              : ROOM TEMP.
IMMERSION TIME        : 1 TO 3 MINUTES
MAKE UP :
(1)  FILL  THE  CLEAN TANK WITH 2/3 FULL OF CLEAN WATER.
(2)  ADD REQUIRED QUANTITY OF RUST CLEAN 3400 WHILE STIRRING
SOLUTION WELL.
(3)  FILL THE TANK TO OPERATING VOLUME WITH WATER  AND STIR TO
ENSURE THROUGH MIXING OF OPERATING SOLUTION.
MAINTENANCE  :
MAINTENANCE ADDITION OF RUST CLEAN-3400  SOLUTION ARE EVIDENCE BY INCREASE IN TIME OF DERUSTING, DESCALING AND BY INCREASING  PH ORBY LONGER IMMERSION  TIME REQUIRED TO  CLEAN THE ARTICLE. REGULARADDITION OF RUST CLEAN-3400 SHOULD BE  MADE ON VISUAL OBSERVATION OF THE PARTS BEING PROCESSED, HOWEVER IT IS  ADVISABLE TO PREPAREA NEW SOLUTION  AFTER CONTINUOUS WORKING OF A MONTH.