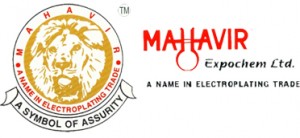 Product Specification
CLEANER MS 114
CLEANER  MS – 114 IS A NON SILICATED, MILD ALKALINE SOAK  CLEANER FOR ALUMINIUM BASE  DIE-CASTINGS  AND OTHER  REACTIVE  METALS FO ALUMINIUM.THE CLEANER CAN BE USED FOR EITHER NON-ETCH CLEANING OR MILD  ETCH  CLEANING BY VARYING  THE  CONCENTRATION,  TEMPARATURE ETC., AS INDICATED BELOW.
CLEANER MS – 114 HAS EXCELLENT DETERGENCY PROPERTIES AND  RAPIDL REMOVES  LIGHT SOIL AND LIGHT BUFFING COMPOUNDS. THE  CLEANER  IS IDEAL  FOR  NON-ETCH  CLEANING OF ALUMINUM  PRIOR  TO  ANODISING, CHROMATING BRIGHT DIPPING AND ELECTROPLATING.
OPERATING CONDITIONS :
FOR NON-ETCH CLEANING
CONCENTRATION            ..   ..   ..   20-50 GM/LIT.
TEMPERATURE              ..   ..   ..     50-60* C.
TIME                     ..   ..   ..                 2-5 MINUTES
FOR MILD-ETCH CLEANING
CONCENTRATION            ..   ..   ..   40-65 GM/LIT.
TEMPERATURE              ..   ..   ..      65-85* C.
TIME                     ..   ..   ..                  2-5 MINUTES
OPERATION :
THE WORK TO BE CLEANED IS SIMPLY IMMERSED IN THE CLEANER FOR  2-5 MINUTES. IN CASE OF MILD-ETCH CLEANING A LIGHT SMUT WILL FORM  ON THE SURFACE OF THE ALUMINIUM. ALUMINIUM ALLOYS CONTAINING A  HIGH PERCENTAGE  OF COPPER OR SILICON, FORM A DARK SMUT-WHICH  CAN  BE REMOVED IN 50 % VOLUME NITRIC ACID.
EQUIPMENT :
A STAINLESS STEEL TANK WITH SS HEATER IS RECOMMENDED.
MAINTANANCE :
THE  CONCENTRATION  OF  CLEANER  MS – 114  CAN  BE  CONTROLLE  BY TITRATION  WITH  N/10  HYDROCLORIC ACID USING METHYL  RED  AS  AN INDICATOR.  REQUIRED POINTAGE IS 14 ML OF N/10  HYDROCLORIC  ACID AGAINST  5 ML BATH SOLUTION. WHEN HEAVY ACCMULATION OF SLUDGE  IS FORMED AT THE BOTTOM,IT SHOULD BE REMOVED.WHEN CLEANING ACTION IS NOT  WITHIN THE TIME EVEN AFTER ADDING REQUIRED AMOUNT OF  MS-114 AS PER THE POINTAGE, THE BATH IS TO BE DISCARDED.