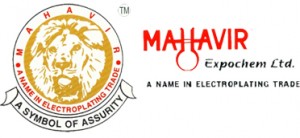 Product Specification
ARISTOCRATE NICKEL BRIGHTNER – 009 V/B
BETTER PERFORMANCE BRIGHT NICKEL PROCESS.
Aristocrate Nickel Process is a better performance process  developed to produce  superior Leveled, Ductile, Brilliant  deposits or mirror finish with uniform brightness at  medium and low current density area, acceptable coverage and better Chrome receptivity.
The Process employs two addition agents namely Aristocrate Nickel Brightner 009V/B and additive 022/502/622. Both the addition agents are required for initial bath make up and for replenishing primary and secondary brightner components during working of the bath solution. The process gives excellent performance over a wide range of operating bath concentration, Temperature, Current densities etc. And can be used for either rack or barrel plating application with air or mechanical agitation.
The process is used for decorative plating either for a single layer Bright Nickel or as the top layer over Semibright Nickel for improved corrosion resistance. This process can be used on different base metals such as M.S. Copper, Semibright Nickel and on Brass, Zinc and Zinc Alloys components with a previous copper plating from a Cyanide based process while on Aluminum and Aluminum Alloys after suitable pretreatment followed by Zincating and Cyanide Copper plating.
SALIENT FEATURES :
1.       Faster rate of brightening provides desired finish with less thickness of  the deposits.
2.       Produce extremely good leveling resulting in shorter plating time and fewer polishing operations.
3.       Excellent low current density brightness and coverage.
4.       Excellent deposit ductility and Chrome receptivity.
5.       Good tolerance to metallic impurities.
BATH MAKE-UP :
                                                                           RANGE                    OPTIMUM
Aristocrate Bright Nickel Salt – 531 R                    gm/lit.                  200-400             325
Aristocrate Bright Nickel Additive-022/502/622                 gm/lit    (Vat)     6.0-10.0                8.0
(Barrel)  4.0 " 8.0                         6.0
Aristocrate Nickel brightner " 009                                (  Vat)       0.4- 0.6                        0.6
Aristocrate Nickel brightner-009                                       (Barrel)   0.2-0.6                           0.4
WORKING CONDITIONS :
RANGE                 OPTIMUM
Density o Be                                                           16-26                           22
Temperature o C                                                    40-60                           50
PH (Electrometric)                                                (Vat)       4.4-5.2                         4.8
(Barrel)  4.0-4.8                          4.4
Cathode Current Density                      (Vat)Amp/Sq.dm                 2.0-8.0                          4.0
(Barrel)Amp./Sq.dm           0.5-2.0                          1.0
Anode Current Density                                                 (Vat) Amp/Sq.dm.               1.0-4.0                           2.0
(Barrel)Amp./Sq.dm           0.5-2.0                           1.0
Voltage                                                                     (Vat)                                       4.0-12.0                         5.5
(Barrel)Amp./Sq.dm.          8.0-16.0                        12.0
Agitation                                                                                          Cathode Rod/Low                              Air
Pressur Air
Foltration                                                                                      continuous                                            continuous
Rate of Deposition at
3 Amp./Sq.dm.per minute                                                       0.50 Micron                                          0.58 Micron
BATH MAINTENANCE :
                                                                          RANGE                    OPTIMUM
Nickel Metal                               gm/ltr.                                  43-70                                     61.0
Nickel Sulphate                           gm/ltr.                                 170-270                                 230.0
Nickel Chloride                            gm/ltr.                                 35-55                                     48.0
Boric Acid                                   gm/ltr.                                  30-50                                     45.0
TABLE :-
NO.
PLATING QUANTITY
ADDED IN ML PER 1000 AMP/HR.
 
 
Brightner 009 V/B
Additive 022/502/622
Leveller 544/644
1.
Barrel Plating
100-20050-100
200-300150-250
–NOT REQUIRED
2.
Low Thickness(4-10 Microns)
100-15075-100
300-250200-250
–NOT REQUIRED
3.
Medium Thickness(12-15 Microns)
75-125100-125
275-225200-250
Preferable50-75
4.
Higher Thickness(Above 20 Microns)
50-10080-100
200-250225-250
Preferable35-50